Note: The login credentials to sign into the FW mobile app are NOT the same as the credentials used to sign in to your online dashboard. Follow the steps below.
1. Sign in to your online dashboard at fongoworks.com
2. In your dashboard's members tab, click on the member who wants to use the mobile app
3. Click "Authorize App" on the member's expanded actions, then click "Send Code"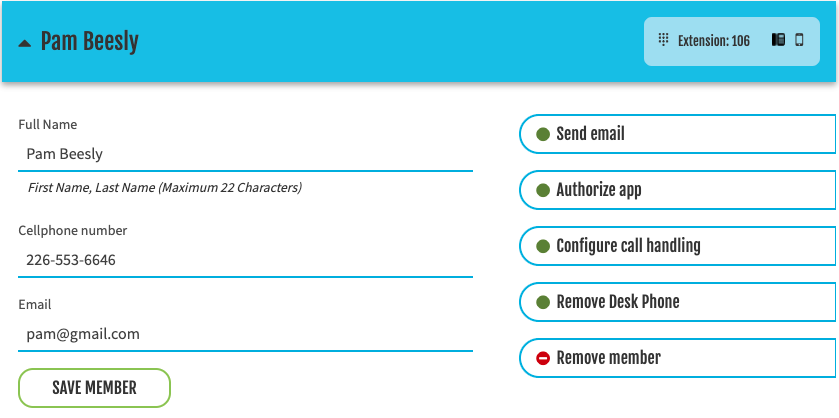 4. Clicking "Send Code" will send an email and a text message to this member
Email will have the login credentials included
Text message will have a link to download the app, and a link to directly sign into the app when clicked/tapped. (link to login only works on some android devices)
5. If the text message link to sign in is not clickable, use the credentials from the email to login to the Fongo Works Mobile app
Note: Each time "Send Code" is clicked in the dashboard, your credentials will change. You won't be signed out, but when you sign out of the app, you will need the latest credentials to sign back in.
Video Instructions