Note: Please ensure your internet modem and router are operational and connected to your internet.
What's in the box: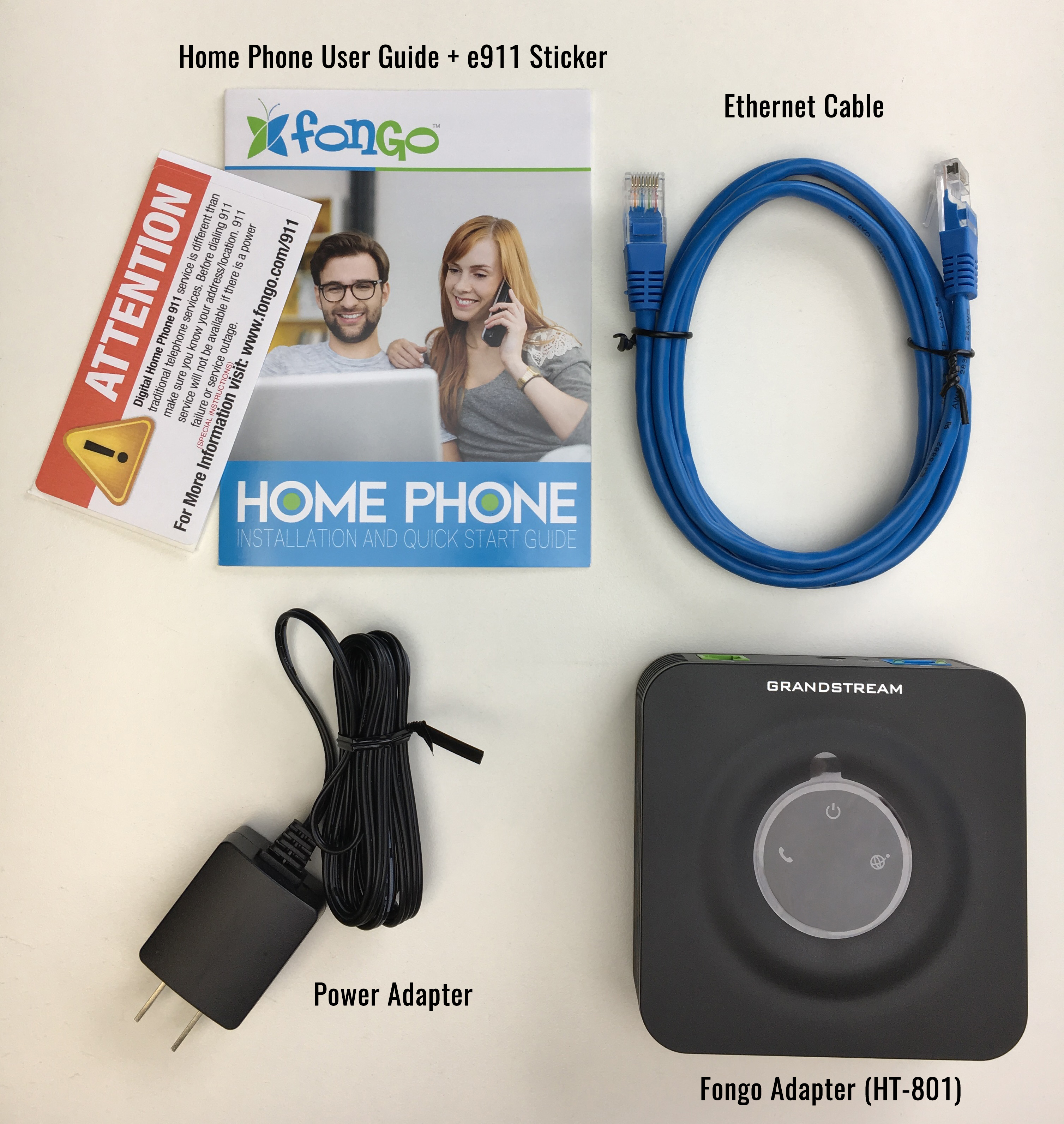 Install Instructions:
1. Plug the blue Ethernet Cable into the blue "INTERNET" port of the Fongo Adapter.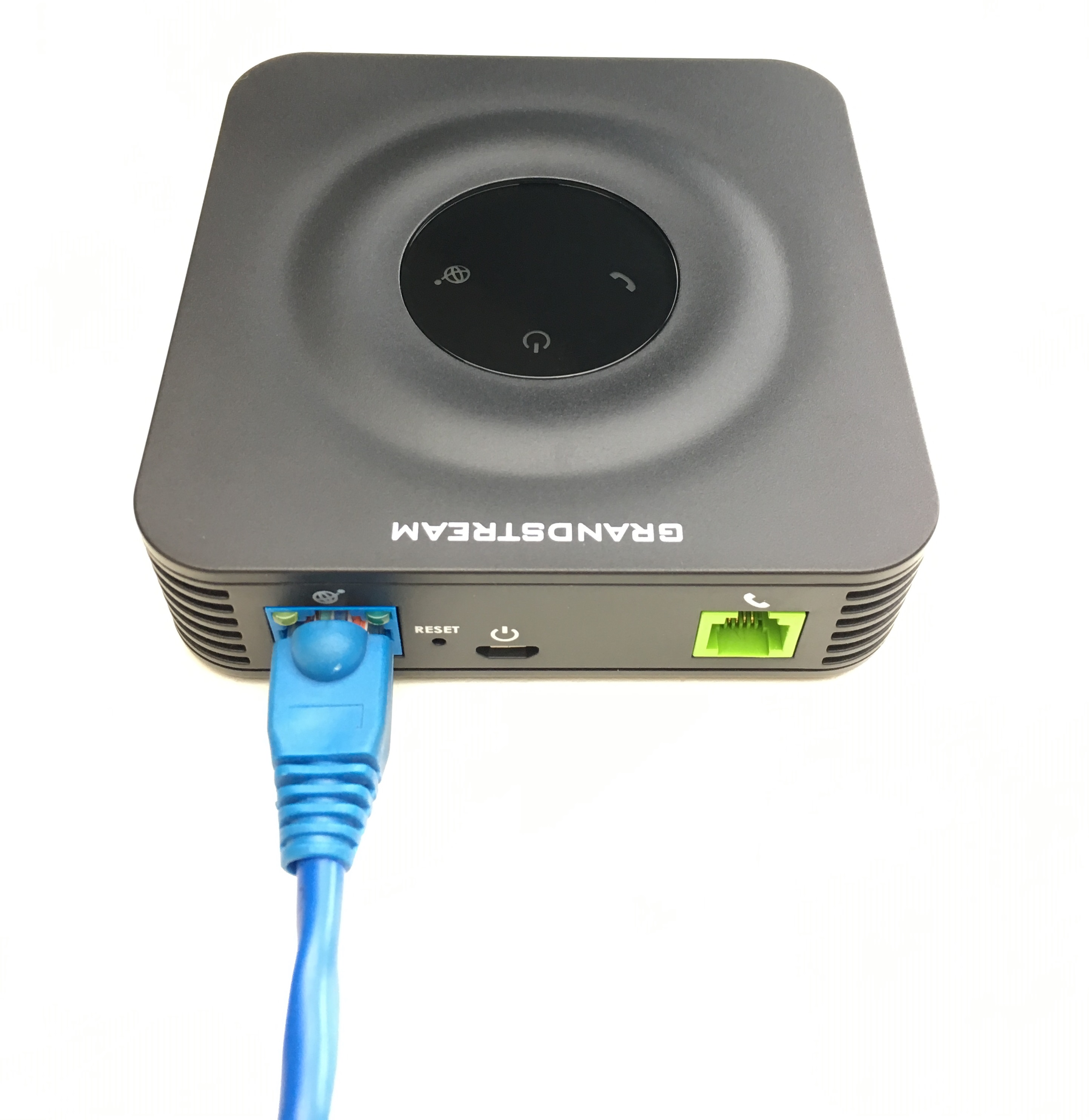 2. Plug the other end of the blue Ethernet Cable into any LAN port on your Internet router
(Not into a Wan port).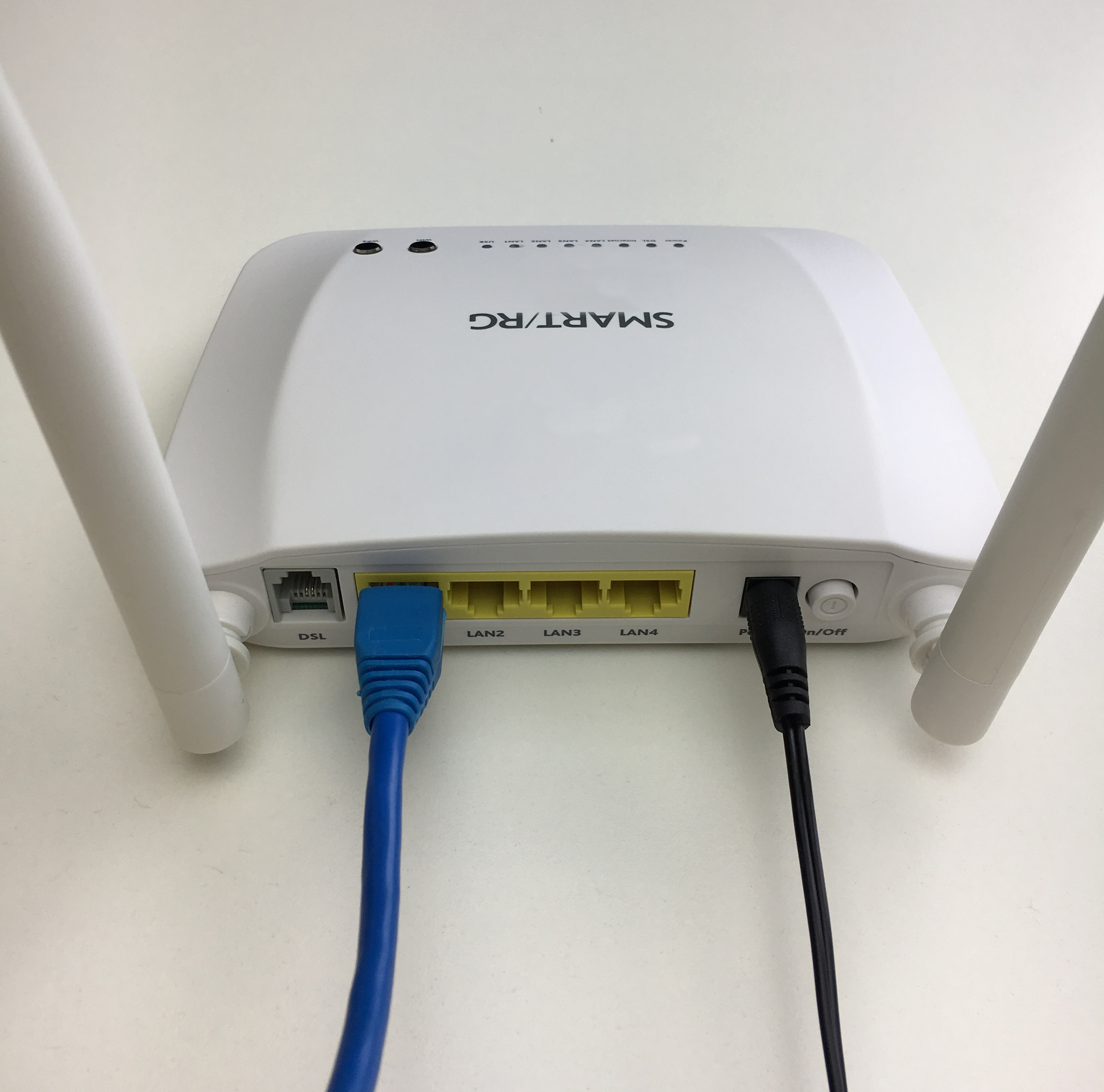 3. Plug your phone into the green "PHONE" port on your HT-801 adapter.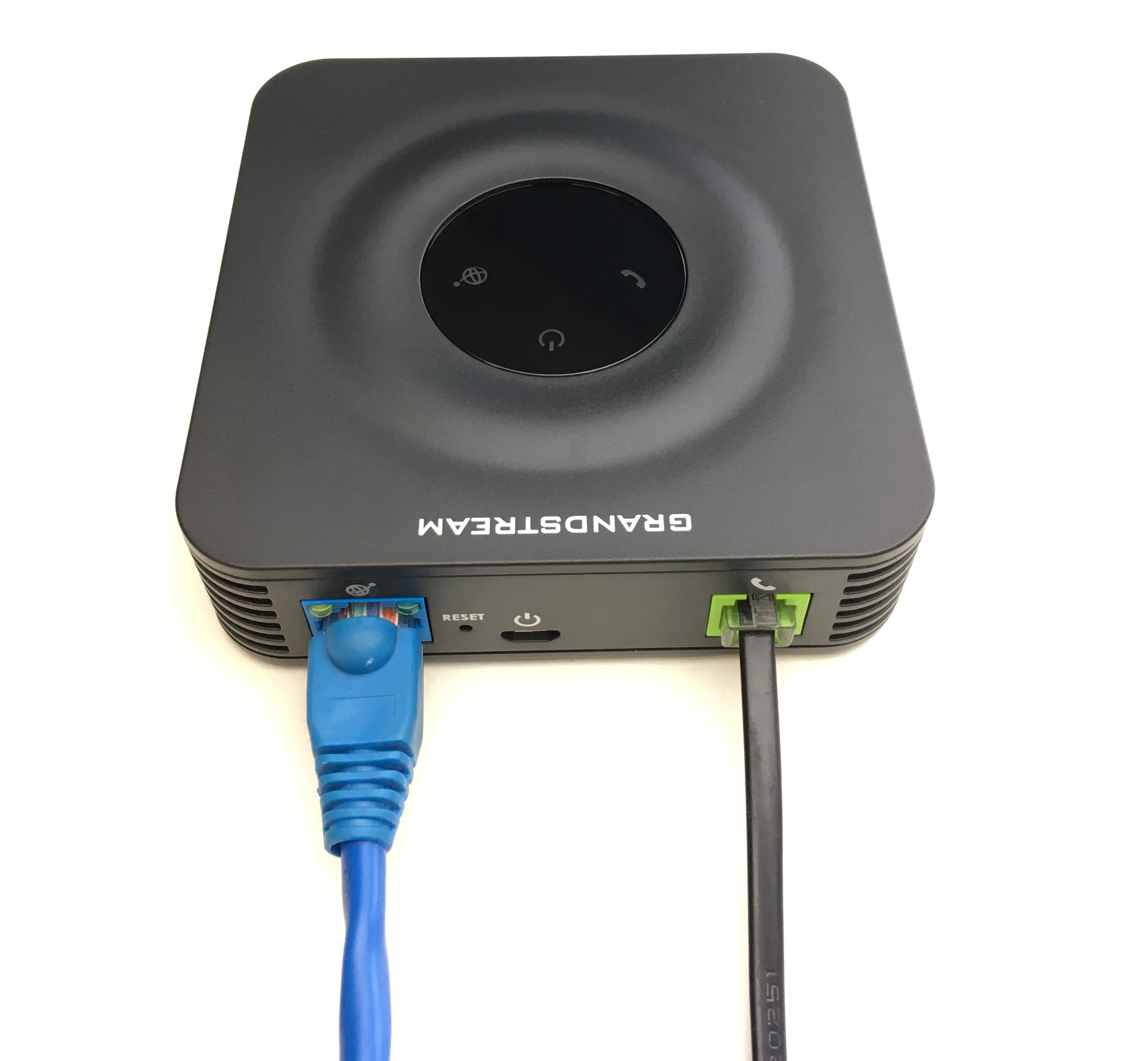 4. Plug one end of your Power Adapter into an electrical outlet and plug the other end into the "POWER" port of your HT-801.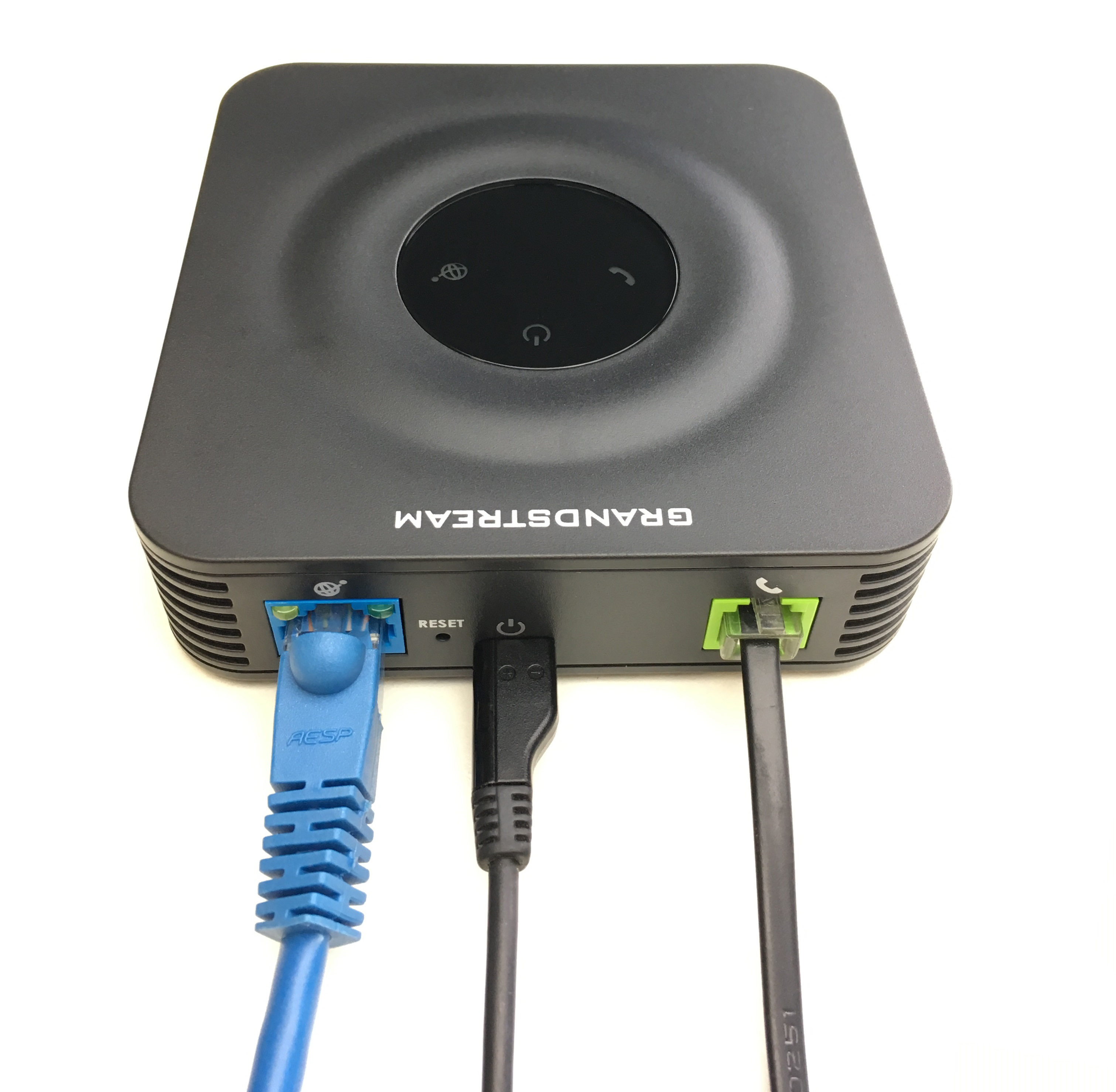 The blue lights on the HT-801 Adapter will turn on one-by-one beginning with the power light, then the internet light, then the phone light. 
DO NOT UNPLUG YOUR ADAPTER DURING THIS STAGE!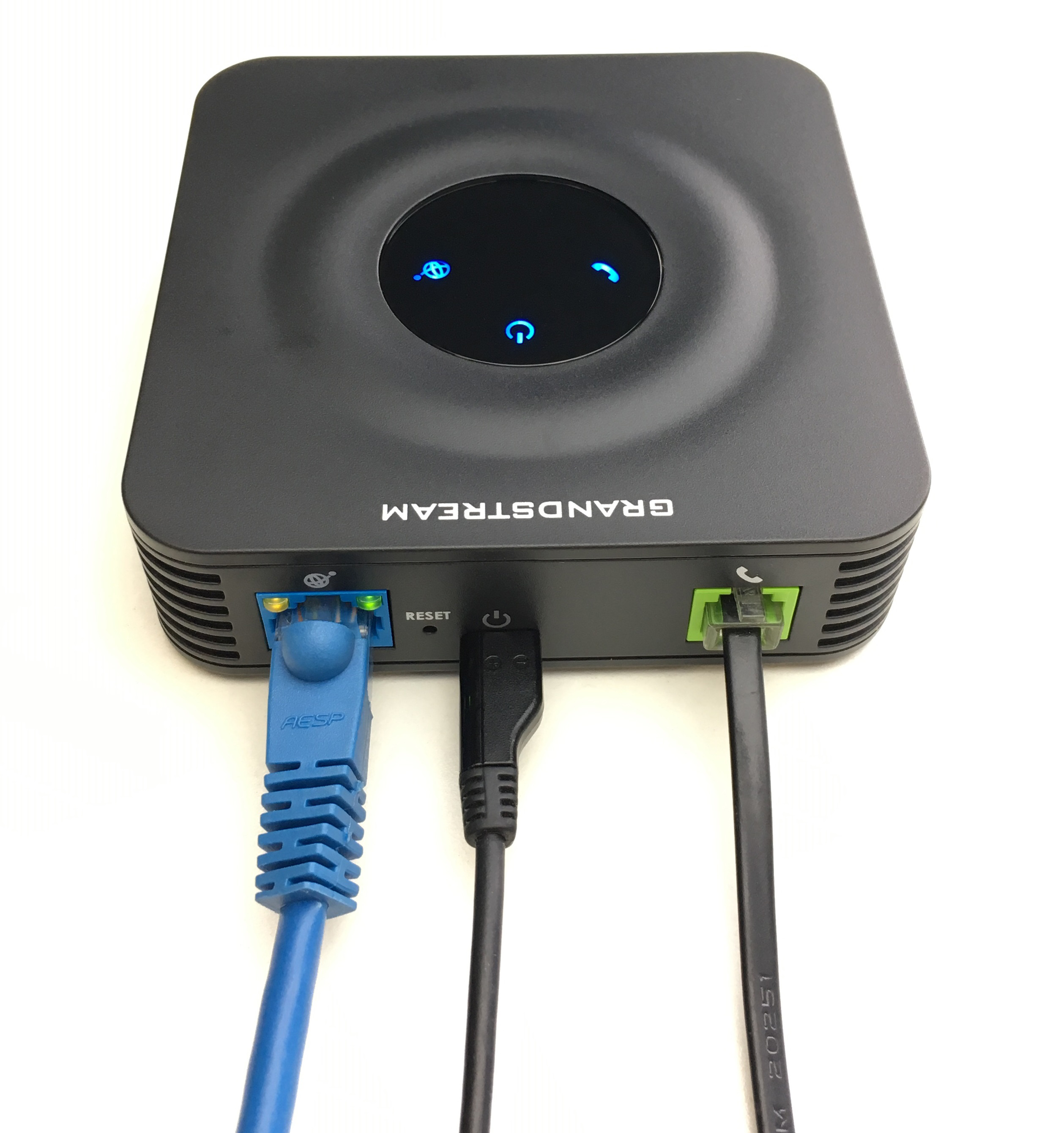 Once all three blue lights are on, your home phone is ready for use. 
Pick up the phone and you should hear a dial tone. 
If you don't hear a dial tone, contact our support team HERE