You can update your account's address quickly through your Fongo Home Phone user dashboard.
You should update your address when using your Fongo Home Phone device from a new location.
How to change your address:
Login to your Home Phone's online dashboard

here
Select Settings
Select Update Info
Enter your new address, agree to the Terms & Conditions, and select Update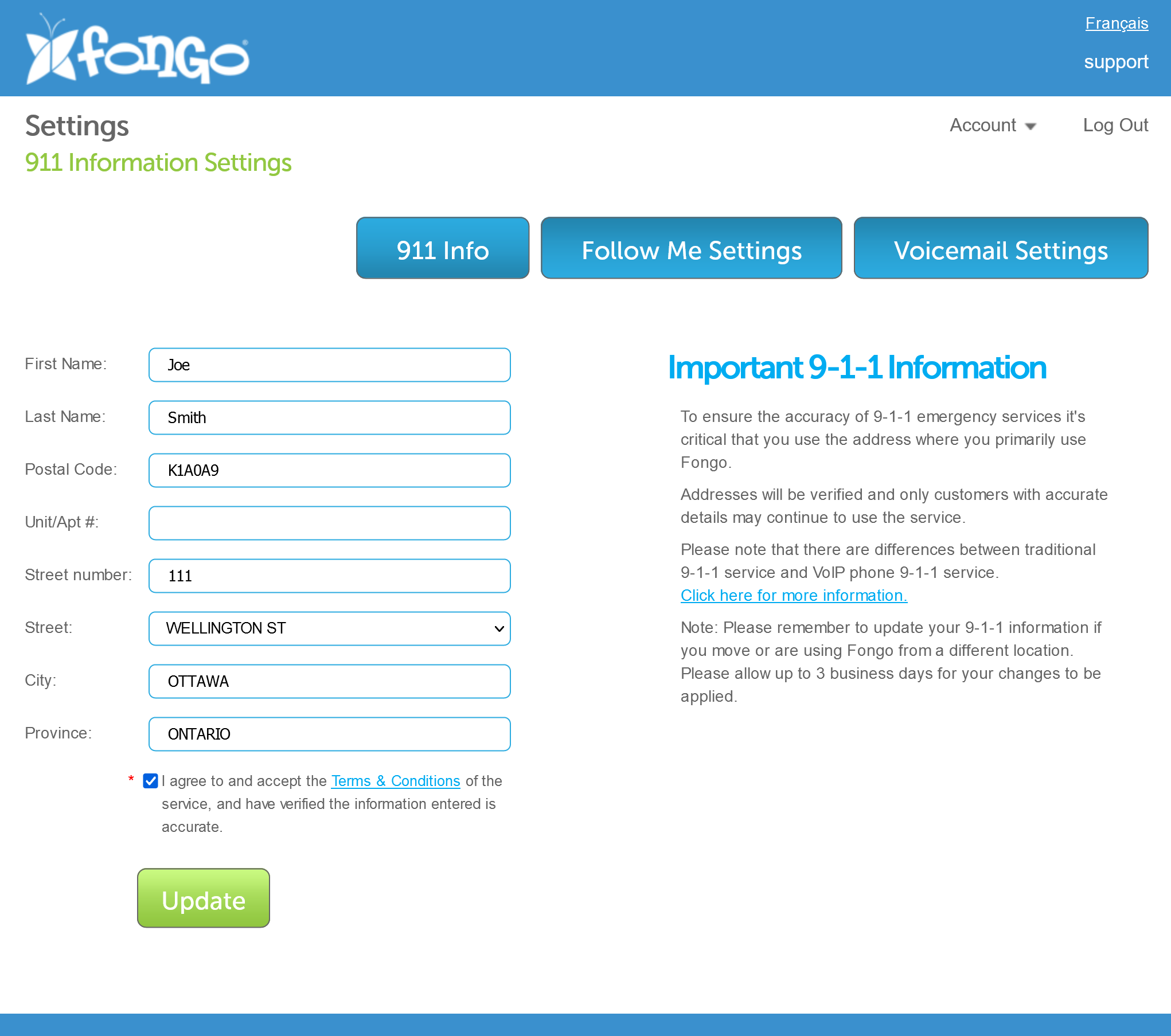 To ensure the accuracy of 9-1-1 emergency services, it's critical that you use the address where you primarily use Fongo.
Addresses will be verified and only customers with accurate details may continue to use the service.
Please note that there are differences between traditional 9-1-1 service and VoIP phone 9-1-1 service.
Click here for more information.
Note:
It may take up to 3 business days for your address change to be applied.