Call Icon Types
There are 3 types of calls, beside each number/contact in your Call History list.
- Outgoing Call
- Incoming Call
- Missed Call
Tap any contact/number from History tile if you wish to see call logs.
You can also tap on any call log to make a call.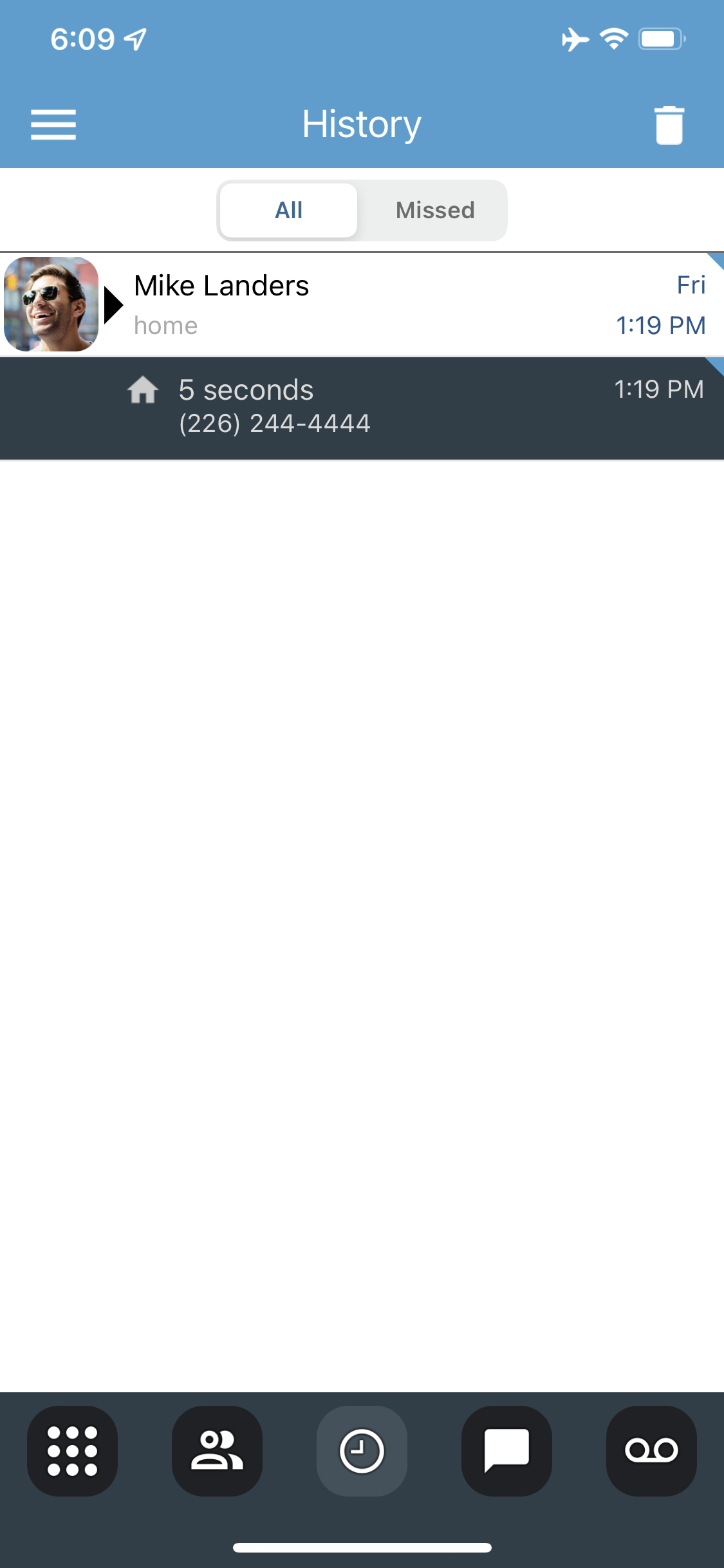 Swipe right-to-left or tap and hold on any contact/number to reveal additional options:
message the contact
add the number to your contacts
remove the contact from the history list
add to FAVS
look at contact profile.