By default, your Fongo Works account will send mp3 files of your Voicemail messages to you via email.
You can modify any member's Voicemail to Email address by editing their member info in your dashboard.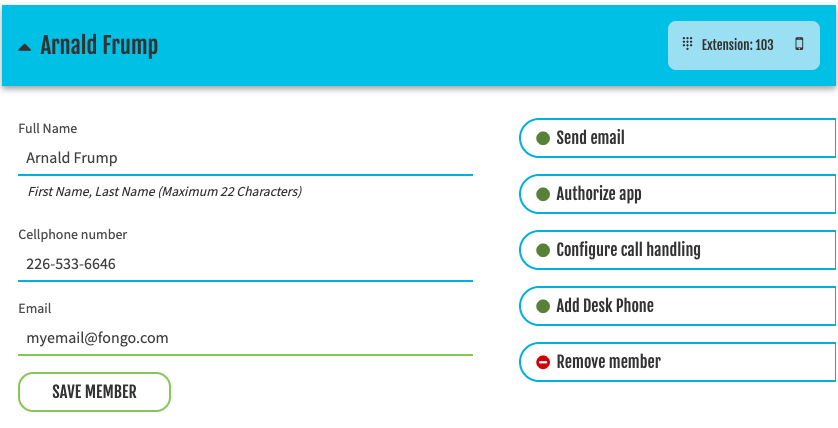 Note:
If you have a Pro device or you're logged into the Fongo Works mobile app, voicemails will also be stored "in the cloud" (along with voicemail-to-email) which can be accessed by dialling *98 or in the voicemail section of the app.
"I'm Not Receiving My Voicemail Emails"
The voicemail emails will come from @vm.fongoworks.com. You must ensure your email settings allow emails from this address.
Many spam/junk filters are set to get rid of emails from automated systems, but the Fongo Works voicemail emails are of course from an automated system. If you aren't receiving the emails, it's because your email service is not allowing them to come to your inbox.