Permanently remove ads from the Fongo Mobile app for $6.99.
How to Purchase:
Tap the

shopping cart
Select

Remove Ads
Navigation Bar
After purchasing Remove Ads, ads on the dial pad are replaced with a navigation bar including shortcuts to messages and visual voicemail.
Set Call Display Name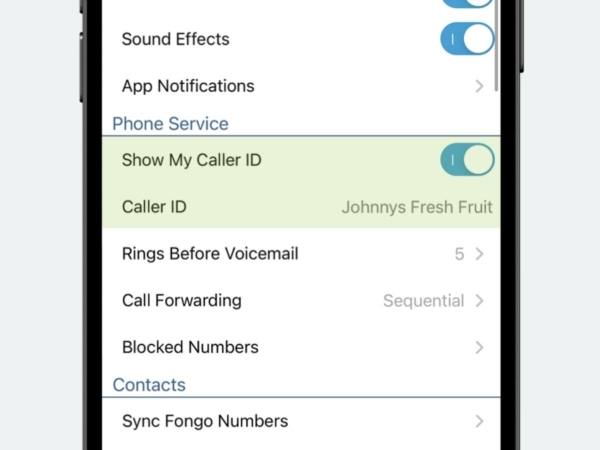 After purchasing Remove Ads, you also unlock the ability to change your outgoing Call Display name.
Tap Account
Tap Settings
Turn Show My Caller ID on
Tap Caller ID and edit your name
Important Notes
This feature is not available in Fongo World Edition
"Remove Ads" add-on refers to the visual display of banner ads and interstitial ads being shown within the app. Non-Personally Identifiable analytical information may still be sent to 3rd party ad networks even though the "Remove Ads" option has been purchased.